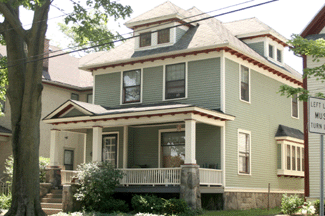 The best kept secret in downtown Kalamazoo historic housing.
These high quality beautiful homes have been rehabbed and updated with attention to detail. They include new fixtures, appliances, and flooring. Emergency maintenance is available 24 hours a day. Owner Nancy Arcadipone has twenty-five years of property management and development experience in Kalamazoo.
A home in Downtown Kalamazoo is the place to live if you want to experience music, great restaurants, art and culture. The diversity of urban life is all around you. Walk downtown and see a movie. Stop in a local brewpub or café for a visit with friends. Add the downtown library or local shops to your list of places to visit.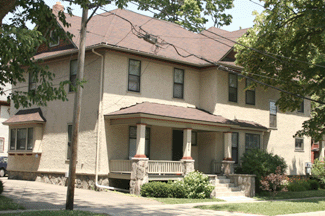 All homes for lease are in the cultural heart of the City, and close to both hospitals. High quality rental property is the result of a passionate commitment by the owner and manager of Arcadipone Properties.
Some of the real estate owned by Nancy Arcadipone in Downtown Kalamazoo is currently for sale. Families can take advantage of the unprecedented economic development plan offered by the Kalamazoo Promise by owning or leasing a home in Kalamazoo, Michigan. More information about this remarkable incentive is available at www.kalamazoopromise.com.
The experience of living downtown is both full and satisfying. To learn more about the total experience of living and working downtown visit www.central-city.net.
Arcadipone Properties currently is expanding into the Chicago rental market. Please call 269-779-8672 to obtain more information about the real estate opportunities in Kalamazoo, MI or Chicago, IL.